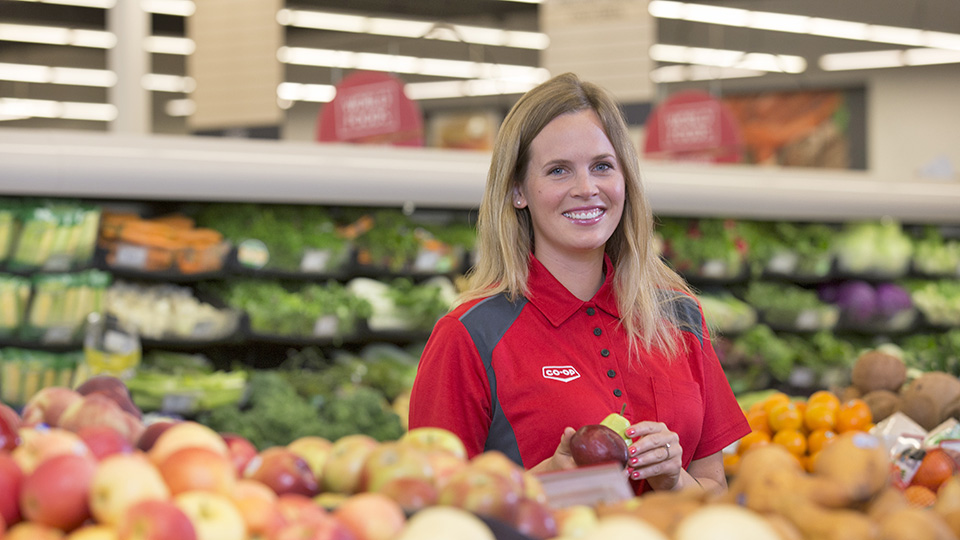 Co-op Food
September 23, 2019
Your local Co-op can meet your grocery needs, all while offering service with a smile! Visit us for a great selection of competitively-priced food products. We have a wide variety of national and store brand items.
Please see our Hours, Contacts and Location Info page for location details.
---
General Merchandise
We may be primarily a grocery store, but as a part of the Co-operative Retailing System, we have access to a wide variety of hardware items, keep an eye out for our seasonal items such as lawn and garden accessories to Christmas decorations.
Wondering if we can get you an item not on our shelf, feel free to ask one of our friendly and knowledgeable staff and we will do our best to get you what you need.
Produce
Being over 1000 kms from Winnipeg you will be surprised to find such a wide variety of quality produce items at competitive prices. And if we don't have what you want, stop by and talk to our professional friendly staff to see if we can bring it in for you.
Meat
Our professional meat cutters are available to provide a wide range of products - from thick, tender steaks to succulent chops. There is a wide range of products ready for the BBQ. Come in and see us today!
Deli
For your quick meal solution or your fresh and tasty food options, stop by our deli department. The deli has a wide variety of brand name products, as well as products made in-store.
Co-op Food Store Brands
Co-op delivers high-quality products from a variety of national brands as well as our own private-label brands.
For information about our store brands, please visit our Store Brands website.

Discover more: